Skip Navigation
Website Accessibility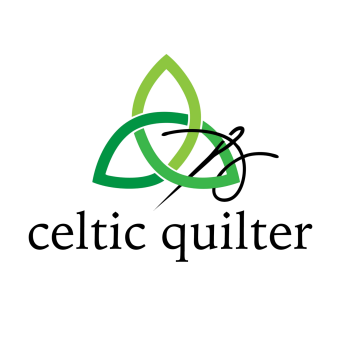 2024 Educators!
Big Announcements!
2024 Educators!
---
AccuQuilt
Saturday, February 17th
Save the date to join us for an AccuQuilt Event. More information coming soon!
Martelli
Saturday, March 2nd 10:00 AM
Martelli prides itself on offering the best selection of items for passionate quilters of all experience levels, and this means staying well-stocked with the latest machines, accessories, and much more. Check out all the new products from Martelli, discover new supplies for quilting, sewing, embroidery, and other crafting activities. Sign up now!
2 Day Shannon Class
Friday & Saturday, April 5th & 6th 10:30 AM
Join us in welcoming Teresa Coats from Shannon fabrics for 2 days! We will be working on 3 projects over the course of the 2 days. On day one we will be working on making a Self-Binding Blanket as well as a Cute and Cozy Cuddle Tote. The second day we will be working on making a stuffed Dragon, "Debonair Dragon" from The Rustic Horseshoe. Fabric will be included for all projects. There will be tons of giveaways as well as lunch will be provided both days. Sign up now!
Autumn Skies or Patriotic Parade with Claudia Dinnell
Wednesday to Saturday, May 15th to 18th 10:30 AM
Come be inspired during this Hands-On, Embroidery Event featuring International Embroidery designer and instructor, Claudia Dinnell. During this 4-day Hands-on Event, you will learn tips, tricks and techniques for multi-hooping with your embroidery machine. Minimum hoop requirements are 8 x 12 for this design. Multiple formats of designs are available, so this event is open to all brands of machines. Choose between Patriotic Parade or Autumn Skies and Pumpkin Pies (New design for 2024). Sign up now!
Master Class with Jacqueline de Jonge
Saturday to Monday, June 8th to 10th 9:30 AM and/or Tuesday to Thursday, 11th to 13th 9:30 AM
We are excited to have Jacqueline de Jonge from the Netherlands back to share her love of color, movement, and teaching. Jacqueline offers a unique approach to paper piecing gorgeous quilts. In this 3-day class you will learn about the techniques Jacqueline uses in her designs. There's no better way to learn her techniques than from the best! Choose from several patterns to work on. Sign up now!
Suzn Quilts Trunk Show
Friday, July 26th 4:00 PM
Join us in welcoming Susan of Suzn Quilts to the shop. She'll be talking about her history of sewing, quilting, and pattern design. Come see some of her many beautiful quilts and learn about her process for inspiration, pattern writing, and distribution. Sign up now!
Darling Dainty Dresdens with Suzn Quilts
Saturday, July 27th 9:00 AM
Join Susan of Suzn Quilts in learning these darling dainty Dresden plates. Susan will share all of the tips, tricks, and tools that she has discovered to make perfectly round, flat plates. Sign up now!
Trunk Show with Laura from Slice of Pi
Friday, August 2nd 5:00 PM
With over 400 quilts under her belt, Laura has tried it all. Every quilt in this show features a unique and different technique. Bias tape applique, fabric weaving, quilt as you go, prairie points, and 3-D elements are just a few of the many examples included in the show. Be prepared to be inspired and leave ready to try something new in your next quilt! Sign up now!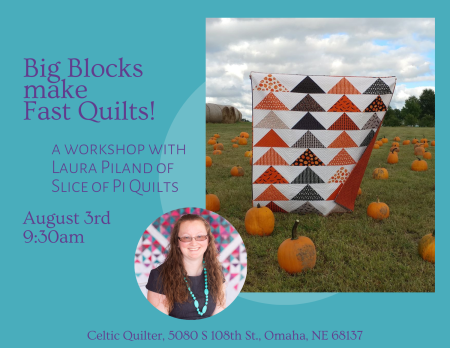 Big Blocks Make Fast Quilts with Laura from Slice of Pi
Saturday, August 3rd 9:30 AM
Go from Fabric to finished in no time using big blocks. In this workshop, students make big Flying Geese blocks and leave with a finished quilt top. Students will also create a bonus project with left over scraps (the goose poop!). Sign up now!
Trunk Show with Krista
Thursday, October 3rd 5:30 PM
Join Krista as she tells her story, how she started very young and went on to design her own quilts and patterns. See her beautiful Quilts in person and hear her tell the story of creating each Quilt. Sign up now!
Quilting with Krista
Friday & Saturday, October 4th & 5th 10:30 AM
Spend two days with Krista learning how she creates her patterns. Learn from the expert get tips and tricks to help make a perfect Quilt. We will be offering two patterns. Fall Foliage will be one pattern. We will announce the the other pattern as it get closer. Sign up now!
---
Celtic Quilter Big Classes!
---
Kimberbell Easter Tier Tray
Friday & Saturday, January 19th & 20th 10:30 AM
Celebrate springtime with an Easter Tier Tray! At KimberBell's two-day machine embroidery event, you'll make a beautiful seasonal display with our included, three-tier tray. Stitch eight projects while at the event, then go home with four additional designs to stitch later! Sign up now!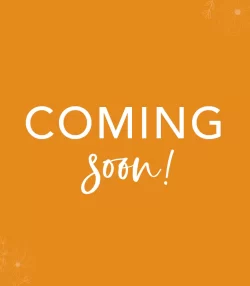 Kimberbell Day at the Spa
Saturday, May 4th 9:30 AM
Join Ashley for KimberBell's newest event Day at the Spa. More information to come! Sign up now!
Halloween Haven
Thursday to Saturday, August 22nd to 24th 10:30 AM
Frightful, delightful, scary & harried so is the trip around the neighborhood in this Halloween Haven! Join Susie in leaning this Claudia's Creations design for 3 days of frightful fun. Sign up now!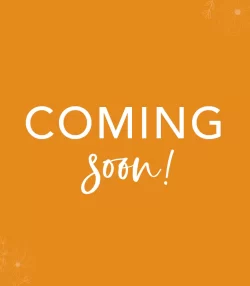 Kimberbell Gingerbread Christmas
Saturday, October 26th 9:30 AM
Join Ashley for KimberBell's last event of 2024 Gingerbread Christmas. More information to come. Sign up now!
---
2024 Retreats!
---
3 Day Spring Sew Retreat
Thursday to Saturday, April 18th to 20th 10:00 AM
Join us for three day's of sewing with your friends. Each attendee will get two tables to spread out those projects. So brings those UFO's or start something new. We will have door prize giveaways each day just to add a little fun. Sign up now!
Retreat at St Benedict Retreat Center
Monday to Thursday, August 5th to 8th 10:00AM
Looking to get away from the day-to-day grind? We have the perfect solution for you! Join us for a 4-day retreat at St. Benedict Retreat Center in Schuyler, NE. There will be demos, gifts, fun, games, and a pop-up shop. Of course, there will be plenty of time for you to work on some of you current projects. Sign up early, space is limited and this is one you will not want to miss! Sign up now!
All Hallows 3 Day Retreat
Thursday to Saturday, October 31st to November 2nd 10:00 AM
Prepare for all the spooky things by spending 3 days at Celtic Quilter! Enjoy the fall atmosphere with freinds and lots of opportunities to win prizes. Come dressed up and working on a fall project and earn extra chances to win. Sign up now!
Friendsgiving
Thursday to Saturday, November 21st to 23rd 9:00 AM
Who among us can't use 3 days of uninterrupted time doing something you love with friends. Bring your own projects, or let us help you find something new to work on. There will be door prizes, discounts and lots of craic, you don't want to miss out! Sign up now!
Christmas Sew Retreat
Thursday to Saturday, December 19th to 21st
10:30 AM
Get those last minute Christmas gifts finished or work on something for yourself, during our 3 day Christmas in store retreat. Let's have a little fun each day with giveaways and daily themes. Thursday bring in a fun and festive pair of socks for a secret exchange. Friday White elephant exchange with a $15 limit. Saturday bring in your favorite holiday dish to share for our Pot luck. Sign up now!
---
2024 Block of the Months!
---
We have 4 great Blocks of the Month starting 2024. You can sign up by calling the shop or stopping by. To sign up we ask that you pay the sign up fee which is your first and last month together. Then you can choose to pay monthly or you can pay in full and recieve $25 off the total amount. All 4 BOMs are 12 month programs. Spots are limited.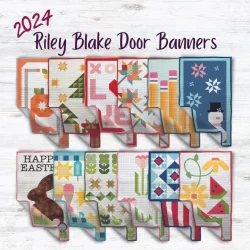 Door Banners - Riley Blake
Starts in Febuary
Windsong - Wing and a Prayer
Starts in March
Symphony - Frog Hollow
Starts in March
Symphony - Tucker University
Starts in April
---
Hours: Monday - Friday 10am to 6pm, Saturday 9am to 4pm, Closed Sunday
Website Facebook Instagram Tik Tok Link Tree
Phone: (402) 512-7195