Skip Navigation
Website Accessibility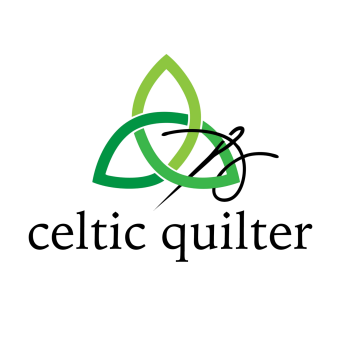 November 2023 Newsletter
November Newsletter
Classes and Events
---
Embroidery Club
Friday, November 3rd 10:30 AM
Fall is officially here and we are getting into the cozy spirit. This month we are making some lovely mug wraps out of flannel. Come learn the do's and don'ts of these cute little gift ideas (or keep them for yourself).
---
Show N Tell
Saturday, November 4th 10:00 AM
The year is almost over! Join us for the last Show N Tell of 2023 to learn about what is going on next year. We have lots of big announcements to make including what educators are joining us and what Blocks of the Months we will be offering and so much more! Drew is even going to show off the new Print Moda. Join us for the day and recive a free postcard pattern and other deals. Show off what you have been working on and recieve a free fat quarter
---
Epic 3 Event
Monday, November 6th 10:30 AM
New machine alert!
Join us and a Husqvarna Viking Educator to learn more about this brand new machine. With a redesigned embroidery unit, special techniques hoop, and the industry's largest embroidery area, the DESIGNER EPIC™ 3 sewing and embroidery machine lets you explore new techniques and create like never before.
---
PFAFF icon 2 Little Monsters
Tuesday, November 7th 10:30 AM
Join us and PFAFF Educator, Becky, for a fun sewing and embroidery event. She is excited to share her knowledge, share tips with you, as you complete your Fuzzy Monster on the incredible creative icon 2 Sewing and Embroidery Machine. We'll supply all the materials you need to leave with a soft cuddly monster of your very own. Becky will take you through all the amazing things the Icon 2 can do including using the projector for perfect alignment! It's going to be a great time! You'll even finish your monster in class and be able to take him home with you. Sign up now!
---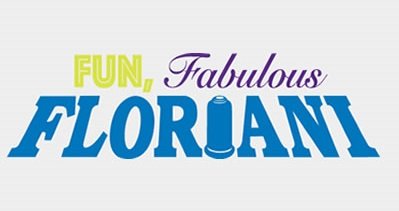 Floriani Total Control Embroidery Basics
Friday, November 17th 10:30 AM
Software can be confusing so join Jackie in learning how to use Floriani's Total Control-U Embroidery Software. Bring your laptop and explore all of the possibilities. Sign up now!
---
Borders and Binding
Saturday, November 18th 9:30 AM
Are you ready to learn some new boarder & binding skills or possibly hone your skills? We will cover 13 different ways to do binding by machine and how to apply a boarder or boarders keeping your quilts squared. There will be a handout given in class that you can refer back to for future use that will apply to each sample you have made.
---
Brother PE Design II
Thursday, November 30th 12:00 PM
Ever wondered what software can do for you or how to use it? Packed with powerful, timesaving features, Brother PE-DESIGN 11 Personal Embroidery and Sewing Digitizing Software is great for casual hobbyists and home-based business entrepreneurs, alike. Join us in learning what brother software can do.
Brother expert Collen will demonstrates all of the features of the Luminaire 3 Innov-is XP3. The new Luminaire 3 Innov-ís XP3 offers a range of advanced features that make it an incredible sewing, quilting, and embroidery machine.

With new Wi-Fi capabilities, unique built-in designs and stitch functions, and our innovative StitchVision Technology, the Luminaire 3 Innov-ís XP3 is built to be as brilliant as your creativity. And it's here to bring your best ideas to light.

No only will you be learning about the Luminaire, you will also get to learn about the Brother ScaNCut and it works with your Luminaire. Your ScaNCut is a great tool for all those applique pieces and much more.

You will get some hands on training while make a fun project to take home.
---
Explore what a multi-needle embroidery machine can do for you!
From the on-board digitizing to its built-in camera for exact placement of embroidery designs, the PR1055X will amaze you with fun and easy to use features.

Learn the secret to achieving professional results, even on those hard to embroider items and tips for turning your embroidery machine into a quilting machine. You'll wonder why you never looked at one before!
Sign up here
---
Friendly Reminders
---
We will be closed for Thanksgiving November 22nd to the 24th.
We will be open November 25th for Small Buisness Saturday. Keep an eye out for deals!
Upcoming Lucky Bag days are November 11th and December 9th. Keep an eye out for next year's Lucky Bag preorders.
The workday for all of the Block of the Month projects is November 11th.
12 Days of Christmas starts December 1st this year and goes through December 14th. Everyday there will be a different deal posted on our social media after open. Call in to reserve the item each day. Last day to pick up those products will be December 20th. Get excited over some great deals coming your way!
---
Hours: Monday - Friday 10am to 6pm, Saturday 9am to 4pm, Closed Sunday
Website Facebook Instagram Tik Tok Link Tree
Phone: (402) 512-7195