Skip Navigation
Website Accessibility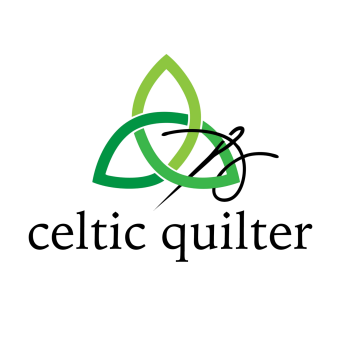 October 2023 Newsletter
October Newsletter
Upcoming Classes
---
Collage Class
Friday & Saturday, October 6th & 7th 10:30 AM
Are you ready to make one of Laura's Collage Quilts?
Join Judy, a Certified Laura Heine instructor, in our large classroom. For this class you will choose from one any of Laura's Collage Patterns and make a one of a kind piece. No sewing machine required. Sign up now!
---
Deck the Palms
Saturday, October 14th 9:30AM
It's never too soon to prepare for Christmas. Spending the holiday on the beach would be great. Bring that feeling home with this event. This fun class is great for beginners and experienced embroiders. Sign up now!
---
Freestanding Twilight Witch's Hat
Friday, October 20th 10:30AM
It's spooky season! Join Susie in making a last minute cute decoration. This little witch's hat will fit a small pumpkin and is easy to create using your embroidery machine. Learn about freestanding lace creations and how to put together the peices. Sign up now!
---
Floriani Total Control Embroidery Basics
Friday, October 20th 10:30AM
Software can be confusing so join Jackie in learning how to use Floriani's Total Control-U Embroidery Software. Bring your laptop and explore all of the possibilities. Sign up now!
---
All Hallow's Eve Retreat
Tuesday, October 31st 10:30AM
It's Halloween at Celtic Quilter again! Join us for a 1 day retreat full of spooky fun, good food, and sewing. There will be a fall themed lunch provided by us and prizes will be given throughout the day. Sign up now!
---
New Classes and Events
---
Show N Tell
Saturday, November 4th 10:00AM
It's time for another Show N Tell! Show off your projects before the year is over and learn about what we have coming up next. We will be announcing special educators for next year and our block of the month programs. Refreshments, announcements, post card pattern and door prizes galore! Sign up now!
Boarders & Binding
Saturday, November 18th 9:30AM
Are you ready to learn some new boarder & binding skills or possibly hone up your skills? We will cover 13 different ways to do binding by machine and how to apply a boarder or boarders keeping your quilts squared. There will be a handout given in class that you can refer back to for future use that will apply to each sample you have made. Sign up now!
---
---
There is still room!
---
Christmas 3 Day Retreat
Thursday to Saturday, December 14th - 16th 10:30 AM
Get those last minute Christmas gifts finished or work on something for yourself, during our 3 day Christmas in store retreat. Celtic Quilter will provide Lunch Thursday and Friday. Saturday is Pot luck with Celtic Quilter providing the main dish. Let's have a little fun each day with giveaways and daily themes. Our Christmas elf will leave a special treat on your table each day. Thursday bring in a fun and festive pair of socks for a secret exchange. Friday White elephant exchange with a $15 limit. Saturday bring in your favorite holiday dish to share for our pot luck.
Sign up now!
---
Friendly Reminders
---
Upcoming Lucky Bag days are Saturday, October 14th, Tuesday, October 31st, and Saturday, November 11th.
The workday for the Block of the Months is Saturday, October 21st.
Keep an eye out for move upcoming events and classes!
---
Hours: Monday - Friday 10am to 6pm, Saturday 9am to 4pm, Closed Sunday
Website Facebook Instagram Tik Tok Link Tree
Phone: (402) 512-7195