---
We will be at Omaha Quilters' Guild 2023 44th Annual Quilt Show
Thursday June 22nd 5 PM - 8 PM
Friday June 23rd 9 AM - 6 PM
Saturday June 24th 9 AM - 4 PM
Stop by our booth to check out all of the cool stuff we have going on as well as all the awesome specials and deals we are offering.
---
NEW!
---
Unique Sewing Furniture
We will now be carrying new furniture from Unique Sewing Furniture. This furniture is made to fit your machines and needs, including amazing storage. Come see some examples of the furniture at our booth at the Quilt Show and find your new sewing room addition! You can still find Koala furniture in the shop durring the show.

AccuQuilt Trade Up Program
Do you have an AccuQuilt GO! Cutter? Feel that you need an upgrade? We now have the program for you! Now you can turn in your old GO! or GO! me and recieve a discount for the GO! Big or GO! Cutter. This trade up program has no time limit. You can stop by the booth at the Quilt Show to check out the GO! Big cutter.
---
Machine Deals!
---
We will have specials on a number of machines during the Quilt Show
Stop by the booth for more information or to see the machines in motion
---
Embroidery Machines
---
Husqvarna Viking Designer EPIC 2
PFAFF creative icon 2 Purple Aurora
brother Luminaire 3 Innov-is XP3
brother SE1900
brother LB5000
---
Sewing Machines
---
PFAFF quilt ambition 635
PFAFF quilt expression 720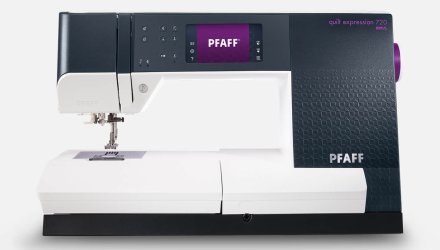 Husqvarna Viking BRILLIANCE 75Q
---
Other Machines
---
brother Disney Scan N Cut
---
Product Deals!
---
20% off AccuQuilt Qubes, Qube Companions, and BOBs
Does not include June Die to Try and bundles.
---
Hours: Monday - Friday 10am to 6pm, Saturday 9am to 4pm, Closed Sunday
Website Facebook Instagram Tik Tok Link Tree