May Classes
---

Embroidery Club
Friday, May 5th 10:30 AM
Embroidery Club is a place to learn new techniques and discover the infinite possibilities of machine embroidery. This month tackle something I bet you have never thought of before, embroider on balsa wood! This might seem like an impossibility and you might think that your machine will never be able to do that, but Amy will show you how. Sign up now!

Spoonful of Sunshine
Saturday, May 6th 9:30 AM
The sun is out and it's time to open the windows in your kitchen. Brighten up the space with a Spoonful of Sunshine and these cute new designs on some new Kimberblanks. The three projects will include a waffle weave tea towel and a yellow pinstripe apron perfect for any home. Sign up now!

Bargello with a Twist
Friday May 12th & Saturday, May 20th 10:30 AM
In Bargello with a twist, using Janice's technique, you will learn how to create a bargello without matching seams. This method will have you done with your quilt much quicker. In your first class Janice will explain your pattern, talk about color placement and choosing your fabrics. The second class will be the fun of sewing it all together! Sign up now!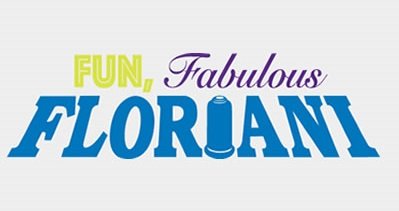 Floriani Total Control Embroidery Basics
Saturday, May 20th
Software can be confusing so join Jackie in learning how to use Floriani's Total Control U Embroidery Software. Bring your laptop and explore all of the possibilities.Sign up now!
---
Big or New Classes Upcoming
---

Building Blocks
Saturday, June 3rd 9:30 AM
Let's get building those quilt skills and block knowledge! In this class learn 4 classic quilt blocks, the Ohio Star, the Friendship Star, the Churn Dash, and the Bear Paw. Class will include handouts on the construction of these blocks. Use these blocks to make a full quilt or put them together for a cute little wall hanging. No matter what you decide you will be building new skills, including fussy cutting.Sign up now!

Snow Country Express
Thursday, June 8th to Saturday, June 10th 10:30 AM
ALL ABOARD on the Snow Country Express!
Enjoy a wonderful sightseeing journey around snow covered mountainous, pine filled country side with this fantastic machine embroidery design. This is an exclusive design workshop with Claudia from Claudia's Creations. Choose your theme and color way -- Winter Theme or Christmas Theme. Snow Country Express has interchangeable scenes so you can make it more Christmas or Winter wall hanging. The workshop is three days. Registration includes instruction with Claudia and Lunch each day. Sign up now!



Show N Tell
Saturday, July 22nd 10:00 AM
Another chance has arrived to share your wonderful projects! Join us in celebrating the hard work you have done. We will have special deals going on for those in attendance and receive a free postcard pattern. We will also be announcing more upcoming events and things to look forward to at the event. Sign up now!



Birdie
Saturday, July 29th 9:30 AM
Curved piecing may look complicated but Brooke has got you. Join this class to learn how to curve piece with the Wonder Curve Ruler and make this cute little bird that you can use in a table runner or a larger project of your imagination. Sign up now!



Krista Moser Trunk Show
Thursday, August 10th 5:00 PM
Join Krista as she tells her story, how she started very young and went on to design her own quilts and patterns. There will be time for questions afterwards.Sign up now!



Quilting with Krista Moser
Friday, August 11th and Saturday, August 12th 10:30 AM
Krista Moser is the designer of the Creative Grids 60 Degree Diamond Ruler and Mini Ruler. She has published more than 20 patterns with more on the way! Spend two days with Krista, learning how she creates her patterns. We will be offering two patterns to learn during the two days. Sign up now!



Roses Quilt
Saturday, August 26th 9:30 AM
Have a bunch of half yard cuts from shop hopping around? We have a great pattern and class just for you. Use half yard cuts to make this cute roses quilt with Brooke. Perfectly colorful and fun to make. Sign up now!

---
Friendly Reminders
---
Worday for all Blocks of the Month is Saturday, May 13th.
Upcoming Lucky Bag days are Saturday, May 13th, Tuesday, May 30th, and Saturday, June 10th.
We will be closed Monday, May 29th for Memorial Day.
---
Hours: Monday - Friday 10am to 6pm, Saturday 9am to 4pm, Closed Sunday
Website Facebook Instagram Tik Tok Link Tree