Classes
---

Embroidery Club
February 3rd 10:30 AM
This month in embroidery club learn about cut work with these fancy designs. No special needles or machine tools needed. Sign up now!



Finley's 2nd Birthday Celebration
February 4th
Finley is turning 2 this year! To celebrate we are having an open sew and collecting donations for a small animal rescue. If you choose to donate $20 or items valued at $20 or more we will offer 20% off your purchase. Donations can include toys for cats and dogs, dishes, leashes, and other items for our furry friends.




One Sweet Spring
February 17th & 18th 10:30 AM
The first Kimberbell event of the year is here! And it's perfect to get into the spring mood. This cute little wall hanging is great for not only Easter but for spring in general as the little banner is reversable between saying Easter and Spring. Brighten your home up after the cold winter and join us for two days of fun! Sign up now!



Tully the Turtle
February 18th 9:30 AM
Join us in swimming towards warmer weather with this cute little turtle baby quilt. Also a perfect class to work with the 60 degree diamond ruler before Krista Moser comes to teach in the fall. Sign up now!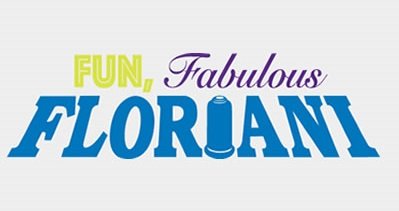 Total Control Embroidery Basics
February 25th 10:30 AM
Software can be confusing so join Jackie in learning how to use Floriani's Total Control U Embroidery Software. Bring your laptop and explore all of the possibilities. Sign up now!


---
Friendly Reminders
---
Lucky Bag
Preorders now available.
Receive special deals throughout the year every second Saturday and fifth Tuesday of every month, but only with this bag.
Call the shop now to reserve yours! (402) 512-7195
Pick up date is March 17th.

BOM Workday
The Block of the month workday is February 11th. It's not too late to sign up for one of the many BOMs we are offering. Call the shop for more information. (402) 512-7195
---
Hours: Monday - Friday 10am to 6pm, Saturday 9am to 4pm, Closed Sunday
Website Facebook Instagram Tik Tok Link Tree