Skip Navigation
Website Accessibility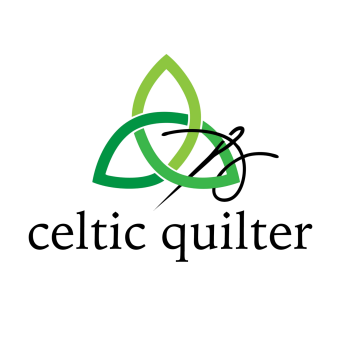 October Newsletter
OCTOBER NEWSLETTER
Show N Tell is just around the corner Tuesday October 5th @ 5:30pm.

Come join us Bring your completed post card pattern top from last quarter's Show-n-Tell for your Show-n-Tell specials!

Share 1 project with the group for a free fat quarter.

Refreshments, announcements for 2022 BOM, post card pattern, door prizes and discounts.

Show-N-Tell parameters:
Receive a postcard pattern
Use 50% Celtic Quilter fabric in making the top: bring back to the NEXT quarter's Show-n-Tell and receive: a free 1/2 yard of 44" fabric with a $15 purchase (valid only on the Show-n-Tell day), and 10% discount on longarm service on that (1) top, (valid only on the Show-n-Tell day). Regular minimums and store policies apply.

Show-N-Tell sign up click here.


Don't forget to visit our Class Calendar for the latest class schedules.
KimberBell Christmas Bench Pillow
UFO Day
Tucker University
Featherweight Maintenance Workshop
Vintage Machine Open Sew
HoopSisters
Celtic Quilter 2022 Embroidery Preview
Open Sew-Pot Luck
Holiday two-day Retreat
Open Sew & White Elephant exchange
Celtic Quilter Calendar Click Here




Details coming soon!
Celtic Quilter will be participating in a small shop-hop benefit for the Omaha chapter of Quilts of Valor(QOV). 10% of sales will be donated that day to support QOV. More details on other participants and specials will be announced. Help us support this cause!





SHOP LOCAL - SHOP SMALL
We will have lots of great deals on November 27th for Small Business Saturday! Be sure to mark this on your calendar now. Watch for more details on specials we will be offering- coming soon.



Holiday Season will be here before you know it.
We so much fun with our Ugly Quilt contest we decided to do it again. So, dust of those project that maybe just didn't turn out the way you thought.

Sometimes you are gifted an UGLY QUILT, or as quilters, you use up leftovers, the pattern didn't live up to standards or maybe the original color palette didn't pan out, leaving you an "ugly" finished product. That very scenario happened at Celtic Quilter. We have our very own ugly quilt! Here is your chance to win fun prizes for your ugly quilt. Read on for Celtic Quilter's spin on the fun holiday tradition.

Bring in ANY quilt you deem "UGLY." This includes finished quilts and unfinished tops.

Minimum size 45x55.
Drop off your quilt at Celtic Quilter the week of December 7-10. Entered quilts will be on display in the classroom. Make sure to come by & vote in-store the week of December 14-19.
(Make sure any labels are completely covered when dropping off.)
Prize baskets awarded to the top 3 overall votes
Winners will be announced on the Celtic Quilter Facebook page via Facebook Live at 5pm on December 19, the last day of 12 Days of Christma

s
DO YOU HAVE WHAT IT TAKES TO BE UGLY?!

Starting Tuesday, December 7 and each business morning until Monday, December 20, we will send an email and make a post on our Facebook and Instagram page with the day's special item.

These specials will have limited availability, so first come, first served. We will limit the item to one person per household per day to ensure that more people can take advantage of these incredible deals being offered. You must call the store at 402-512-7195 to reserve your item. The items must be picked up and paid for in person by Wednesday December 22.




Celtic Quilter will be closed the following days.

Wednesday November 24th - Friday November 26th

Thursday December 23rd - Sunday December 26th

Closing early Friday December 31st @ 3:00pm

January 1st 2022